How website can add value to your business: This is the era of technology where everything depends on the Internet. So if you have a business why to left behind in putting up your business online on the Internet.
If you have a business and don't have a website, you are losing out on great opportunities for your business. A website itself can be used to accomplish many different marketing strategies to help your business grow.As a business owner, you need to understand where your consumers are. But what if consumers know your business and what you can offer, but they can't reach you? That is one of the major risks you take by not having a website for your business. There are numerous of benefits of having a website How website can add value to your business.
Cost Effective Solution
To be very clear websites are not very expensive.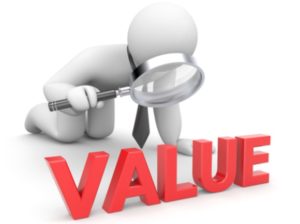 Accessible 24/7/365
Your website and social media accounts are accessible 24/7/365. Imagine that you want to buy from a store. You put in all the effort required to go to the store, but when you get there, it's closed. We all know how irritate we feel in that situation. You'll think twice about going back given the bad taste its left (OK might have been your fault for not checking opening and closing timing but hey, this is proving the point here!). You will just find another store that is more easily accessible. Since your website is operational around the clock, from the convenience of the local coffee shop, their couch or their bed, your customers and clients can easily access your website and services.
Credibility
By building a website you are giving your business the opportunity to tell consumers why they should trust you and the testimonials and facts to back up those opportunities. Believe it or not, most people will search the internet for a product or service before the purchase to check the credibility first.
Website Marketing
In this modern era websites becomes a good point of market your business. It's the easiest way of marketing and helps business to grow online with a minimum budget. Websites provides numerous of benefits for businesses and their customers. A well designed website with right key metrics makes your business website searchable on search engines.
A good website explains your business services quickly to first time readers and possible create their interest to come back again to your business.
So why to left behind call the team at Make My Website to build one for you.
Read more about SEO and Its Importance
Read more about Various Reasons You Must Optimize Your Website for Mobile