In this modern era, most of the consumers use the internet to search the product or service they need. Because of the fast running life style, there is no time for purchasing product going shop by shop. Current consumer likes to compare products online and buy them. Your business will gain reliability by having a website. If you already have a website but it is "home-made", having it professionally redesigned will provide your business with a professional image which will inspire even greater confidence. For home-based businesses, this is particularly beneficial since you do not have a store front to promote your products or services.
SAVES YOU MONEY
A business man think that you can't afford a professional website, but you can't afford NOT to. Although the designing cost of website varies, once it's up and running, a website for a business mostly costs under $100 a month and, in some cases for website, as little as $20. Compared with the cost of a newspaper ad, when you consider the market you can reach with a website, it is a very cost effective way to promote your business.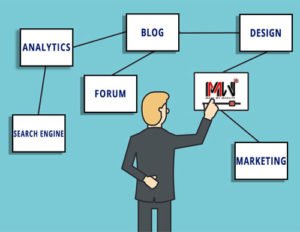 WEBSITE PROVIDES A MEDIUM ON WHICH TO SHOWCASE YOUR WORK
No matter what type of business you're doing, a website is a great place to show your work. By including a portfolio or image gallery, as well as testimonials about your work, you can demonstrate what makes your business unique.
SAVE YOUR TIME
Providing information to your clients takes time, whether it's on the phone, face-to-face, or in emails. With an online catalogue you can provide lots of information about your products and services. your website is up and running, it is available to your customers indefinitely, saving you time. And what is time? Time is money!
CUSTOMER SERVICE
Perhaps you sell environmentally friendly products and would like to share tips on how to recycle, or perhaps you're an accountant and want to give advice your customers how to simplify their bookkeeping practices.