No matter what type of business you're in, a website is a great place to showcase your Business. By including an image gallery, as well as testimonials about your work, you can demonstrate what makes your business standout from the rest.
Do you have a business and don't have a website?
If answer is yes, it's almost similar to as if your business doesn't exist.
In this modern era, people and companies are on the internet for information. Why do you think people visit a website? It's primarily to find information. And if you're in the business world, information is critical. You need to have a website for your customers. It needs to contain information about what you can do for them.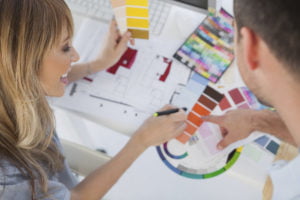 A website is more environmentally friendly when comes to advertising and marketing. There are lots of ways to advertise your products or services through the internet.
Having a website can build better relationships with your customers. You can send messages instantly to your customers through email. Also, your customers can review your products online and can also leave feedback for you and your business.
Today, more and more consumers use the internet to search for the products or services they need. Your business will gain credibility by having a website. Without one, potential customers will go to your competitors who do have a website. If you already have a website but it is "home-made", having it professionally redesigned will provide your business with a professional image which will inspire even greater confidence. For home-based businesses, this is particularly beneficial since you do not have a store front to promote your products or services. By having a professionally designed website it gives a online plate-from to your home based business.
So don't miss out those potential customers who are looking for you online. Contact us to discuss your requirements in detail.