You've clicked on this blog, chances are – you are hunting for an optimal payment solution for your organization.
And as you read the post, you'd expect to hear concrete reasons on 'Why to choose a Platform' if you choose to employ a certain payment processing platform for your business based on its merits.
Well, if such is the case – here's your chance to have a quick comparison on how these platforms are performing and which one could be the best alternative given the unique needs and requirements of your business.
Follow the post till the end to get the exact picture of how these platforms are serving the diverse business goals in their respective manners and which one should you pick to automate your payment processings.
Introduction
Both Paypal and Stripe are payment processing platforms that offer businesses – the assistance of collecting and transferring money online. They both require a simple setup in which you have to create an account and get started with their facility of having seamless transactions online.

PayPal – as payment solution is one platform that has managed to touch the peak of popularity and today, you'll hardly find anyone who hasn't signed up for Paypal at least once in their life.
This explains the high acceptance of Paypal among the nations that have laid the foundation for it to enjoy the highest market share that has reached to 50.32% of the total share.
Stripe, on the other hand, too enjoys the popularity among the nations and has its counting in the most preferred payment processing solutions in the world.
Its growing popularity and advanced development tools are the basis for its adoption by some of the top brands (Google, Slack, Zoom, Amazon, Blue Apron) in the world.
Having said that, Stripe too is widely accepted for its unique offerings that includes – buy buttons for apps, advanced reporting tools, customizable checkouts, free trails, subscriptions and much more.
Comparison between Paypal and Stripe
Transaction Fee
PayPal
Transaction fee of PayPal is 2.29% plus fixed fee of $0.09.
Stripe
Transaction fee of Stripe stands at 2.9% plus $0.30.
Keyed Transactions
PayPal
Paypal charge of 3.49% plus fixed fee of $0.09 for the keyed transactions.
Stripe
Stripe calls fee of 2.9% plus $0.30 for the keyed transactions.
Software Integration
PayPal
Paypal facilitates the integration with the softwares like WooCommerce, Magento, Wix, Big Commerce, Go Daddy, Mailchimp, Salesforce, Hubspot and much more.
Stripe
Stripe offers integration with the platforms like WooCommerce, WordPress, Magento, Drupal, PrestaShop, and much more.
Chargeback Fees
PayPal
PayPal collects $20 as chargeback fees.
Stripe
Stripe charges $15 as its chargeback fees.
Card Readers
PayPal
Paypal facilitates both free and paid in-person card readers. It costs $29 and $79 for additional devices.
Stripe
Stripe only offers paid in-person card readers to its customers. In the case of Stripe, a card reader costs $59.
Customer Support
PayPal
In customer support, PayPal offers Live chat and Knowledge Base.
Stripe
In Stripe's customer base, you get the facilities of Live Chat, Knowledge Base, Blogs and 24/7 phone support.
Availability
PayPal
Exceeding in numbers with comparison to Stripe, PayPal is available in more than 200 countries.
Stripe
In terms of availability, Stripe is available in 47 countries.
Pros and Cons of PayPal
Pros of PayPal
Speaking of the advantages of PayPal over Stripe, PayPal offers a transparent pricing model along with the features like Micropayments, Virtual Terminal, Invoicing and much more.
It is widely accepted and provides easy configuration involving a simple method of account creation to get started with the business. Paypal facilitates fast and secured transactions offering the benefits of free card readers and online invoicing.
Cons of PayPal
On the downside, Paypal charges a higher chargeback fee ($20) and redirects the customers during checkouts. Providing insufficient support facility, PayPal lacks the option of recurring billing and is widely disapproved of ineffective seller protection.
Pros and Cons of Stripe
Pros of Stripe
Stripe offers a wide array of facilities which includes – buy button for apps, flat fee, free developer tools, and so forth.
Among the other benefits, Strive charges a lower chargeback fee of $15 and provides access to the payment option of Bitcoin, Apple Pay, Android Pay and a lot more.
It further offers easy set-up of account and does not require you to sign any contract. Payments are handled on your website which means your customers are not required to leave your website anytime during the buying process.
Also, Stripe has put robust customer support in place for handling bulk of queries and doubts with ease and convenience.
Cons of Stripe
The downside of Stripe involves the similar queries like freezing and termination of accounts in case of reported fraud and incidents of similar nature.
The user-friendliness of Stripe is sometimes compromised on the account of complex API and WordPress plugins.
Lastly, the availability of Stripe is limited to fewer countries when compared to PayPal that's serving in more than 200 countries, making it a more viable and accepted platform to transact the money online.
Conclusion: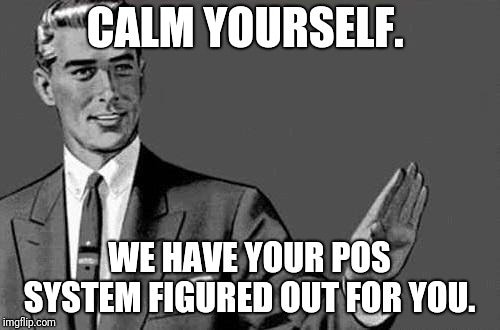 Coming to the concluding thoughts, both PayPal and Stripe are doing great in serving different classes of clients. The upside of PayPal is its popularity and widespread quality of having running its operations in more than 200 countries.
On the other hand, Stripe too is standing tall against its worthy contender (PayPal) where it's offering advanced features in terms of customization and development tools, making the task much more convenient for its users.
Charging less fees and offering advanced tools, Stripe is a better choice for the class of