If you are among the people head-scratching to choose between Rank Math and Yoast SEO, then know that you are not alone and we've come to solve your dilemma.
SEO optimization can be an overwhelming task if you don't know about the right tools and plugins to help you through the process. What's even more perplexing is to choose the right one from the sea of tools/plugins to have your SEO goals met.
In this age of technology, where newer and newer tools are coming at the speed of lightning, here we are making a clear distinction to help you choose between the two popular WordPress plugins – Rank Math and Yoast SEO.
Stay till the end to find out the winner!
Table of Contents
Introduction
Rank Math: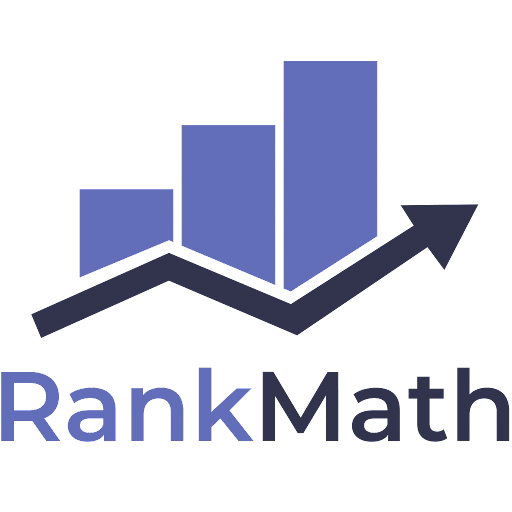 Conceptualised and developed by MyThemeShop, Rank Math was created in the year 2018 and soon
became the worthy contender of existing SEO plugins – running the race of automating your
SEO
efforts.Rank Math is relatively a new plugin and gained significant popularity in a short span of time. In Rank Math, you'll find both free and paid versions. Of which, the paid version is further categorised into 3 categories (Pro, Business, Agency) based on users' different needs and usages.
Yoast SEO
About Yoast SEO, its creation dates back to the year 2010 when Joost De Valk invented the plugin to automate SEO tasks. It eventually occupied the top spot among other SEO plugins. became one of the most popular SEO plugins.
Offering superior SEO services for quite some time, Yoast has started with its own All online SEO training courses while extending its users the advantage of learning its functionality from easy tutorial videos.
It further offered great assistance in the line of SEO services by providing Local, News and WooCommerce SEO for its users to remain ahead of the competition.
Setup
Rank Math: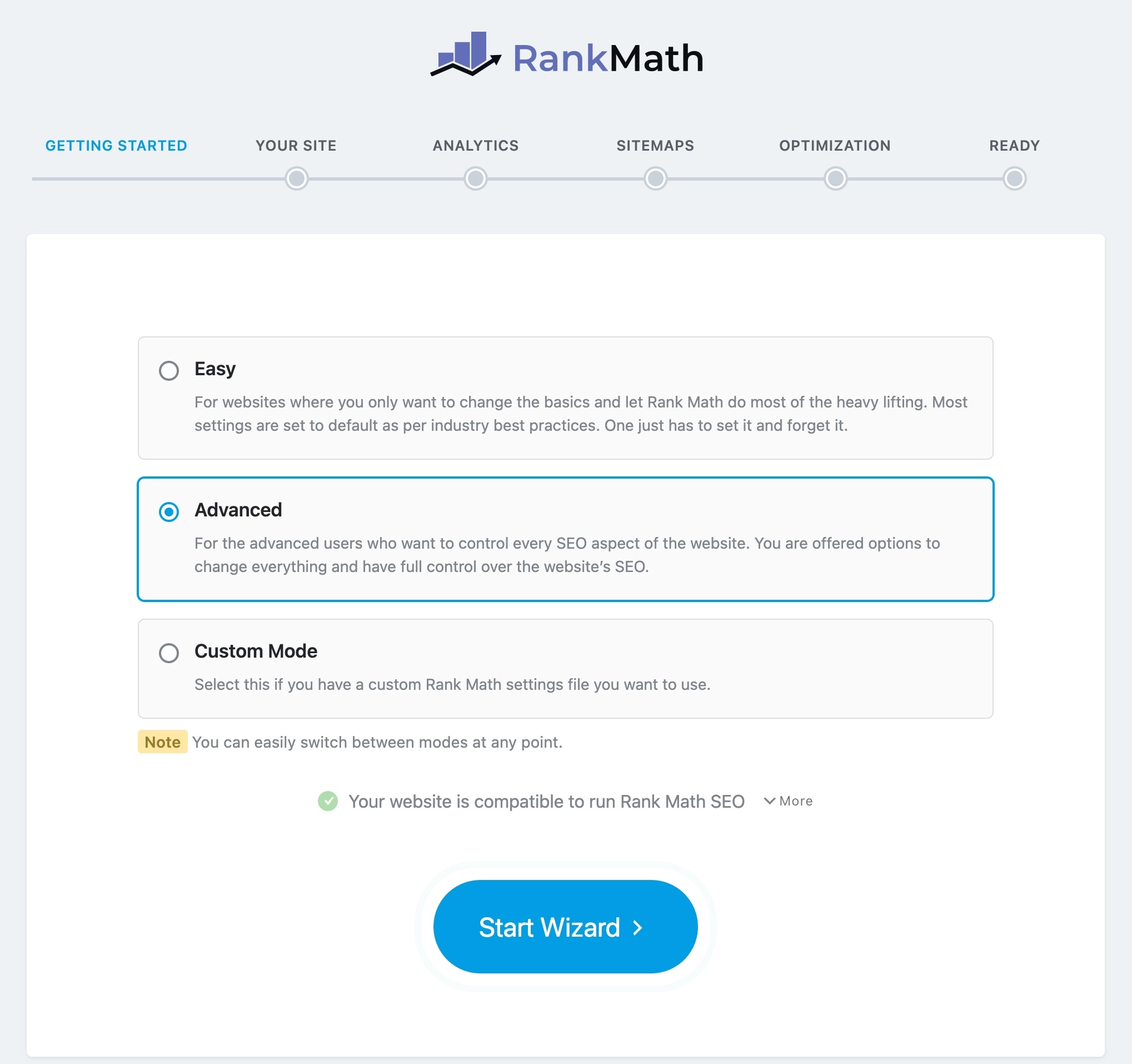 To start with the basic configuration, Rank Math offers a setup wizard to help you through the basic features which include XML sitemap, basic schema data, and integrations to Google Analytics and Google Search Console for that matter. If you wish to activate the advanced features of the plugin, then you are required to link your Rank Math account to bring its full functionality into play. The advanced settings would enable the features like 404 error and Role Manager for you to gain full editing control.
Yoast SEO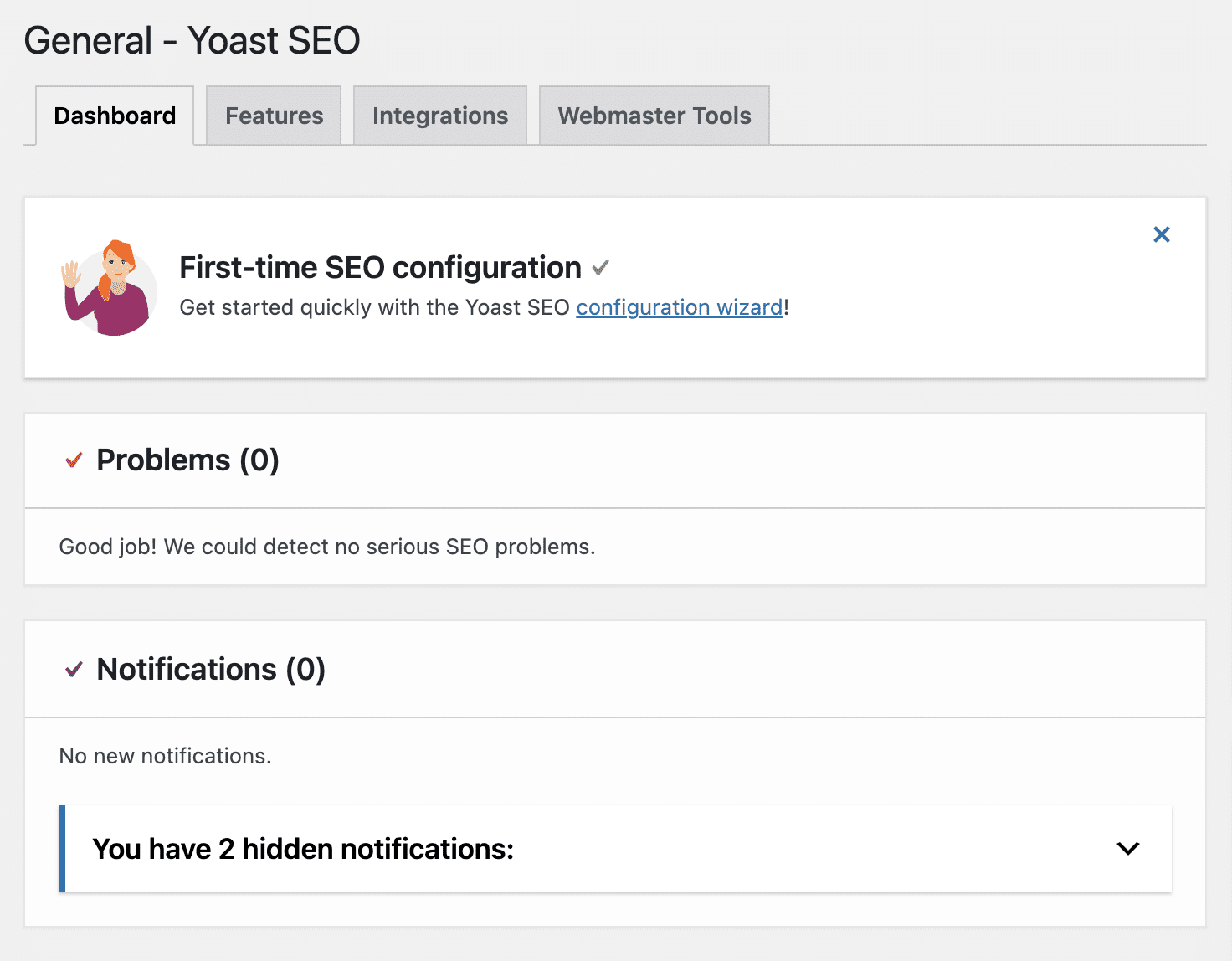 Yoast SEO provides a setup wizard too that you can open directly from the WordPress Dashboard. Making the setup much simpler and crisp, Yoast SEO offers demo videos for the users to easily navigate through the features and functionalities. You are given the option to activate and deactivate features like XML sitemaps, Readability analysis, to suit your preference. The wizard is set to take you from the basic queries like 'Site Type' to more advanced queries like 'Site Indexing' over the progression with the plugin.
User-Friendliness
Rank Math: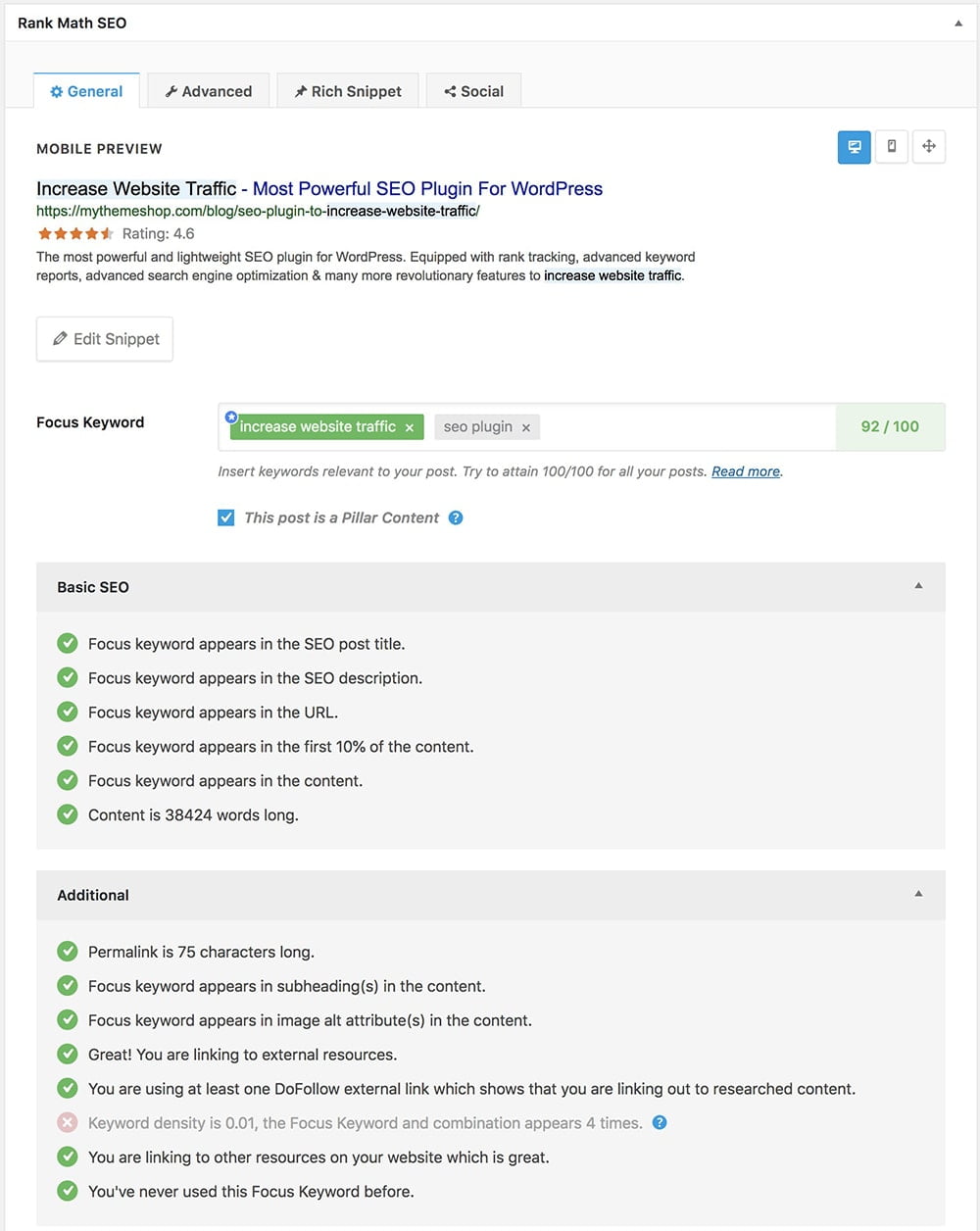 The settings in Rank Math are displayed in four tabs, i.e General, Advanced, Schema and Social. General settings give away the options of editing the snippet details or say, setting a focus keyword. In the Advanced tab, you'd find the option like configuring the robot's meta information. The Schema tab is meant to generate schema markups while the Social tab displays the graphic information for Facebook and Twitter.
Overall, Rank Math's user interface is friendly and walks the user through the various features and functionalities with much ease and convenience.
Yoast SEO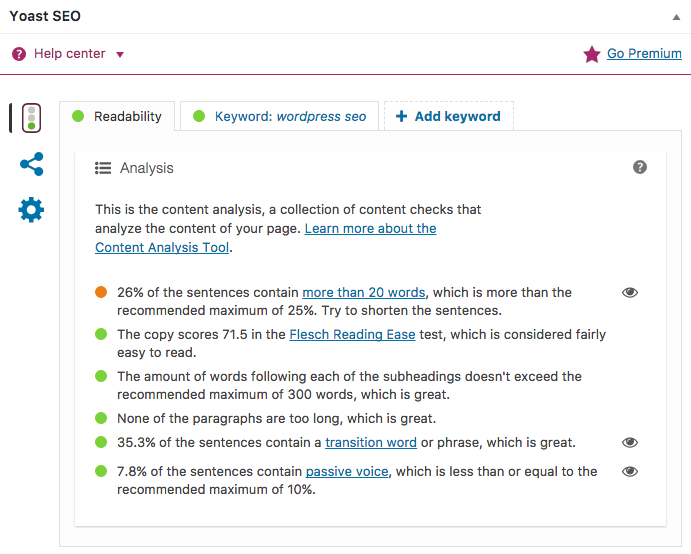 Yoast SEO offers two setup options. It comes with a meta-box for both classic and block editors. However, the sidebar option is only functional for the block editors and helps in getting the preview in Google Facebook and Twitter. The sidebar option lists all the SEO options in one place whereas the meta-box comes in four tabs – SEO, readability, Schema and Social.
Although the choice of option is completely up to your preference, using meta-box comes a little more comfortable once you make it your preferred option.
Free Features
Rank Math:
Among free features of Rank Math, you get – Complete Elementor, Divi and Google Search Console Integration.Here, you'll find direct access to Advanced SEO Analysis Tool while having 1 click import facility from Yoast SEO, AIO SEO and SEO Press.
Making SEO tasks more crisp and effective, Rank Math offers Link Counters, 404 error Manager, Redirect Manager, while allowing you to search for more than one location. Apart from it, you get advanced WooCommerce SEO features and watermark the social media images automatically.
To have an in-depth analysis of the free and pro-version of Rank Math, you could visit the official page.
Yoast SEO
Yoast SEO delivers SEO templates, XMP sitemaps and Social Media Descriptions in its free version while allowing a single keyword analysis in its free version.
In the free version of Yoast SEO, you also get to integrate the breadcrumbs into your website. Find the internal links to your post and have Google Search Console Integration. The prominent free feature that lacks in Rank Math is the Cornerstone Content where you get a hold of the website pages that are important.
Premium Features
Rank Math: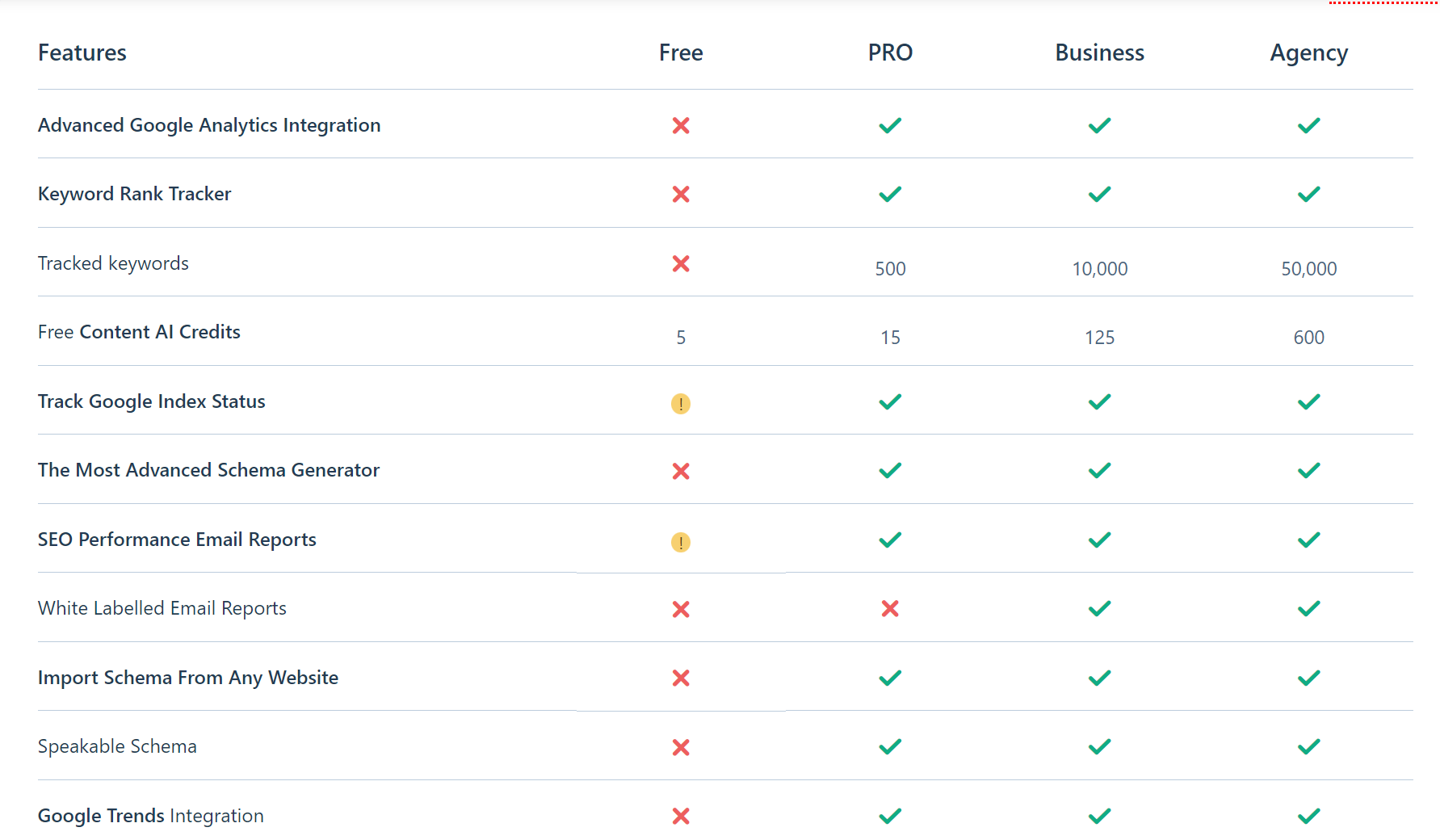 Among premium features offered in Rank Math, is the integration of Advanced Google Analytics & Search Console which is something that you'll only find in this plugin. You'll find the option to exclude logged-in users in GA (Google Analytics) tracking while getting an option to enable the cookieless GA tracking.
While you enjoy your stay on the premium list, you can have a keyword ranker and advanced schema generator to easily have your search query in a clean and orderly fashion. For a detailed list of premium features, you may visit the official page and get a hold of what you ought to get in the premium version of Rank Math.
Yoast SEO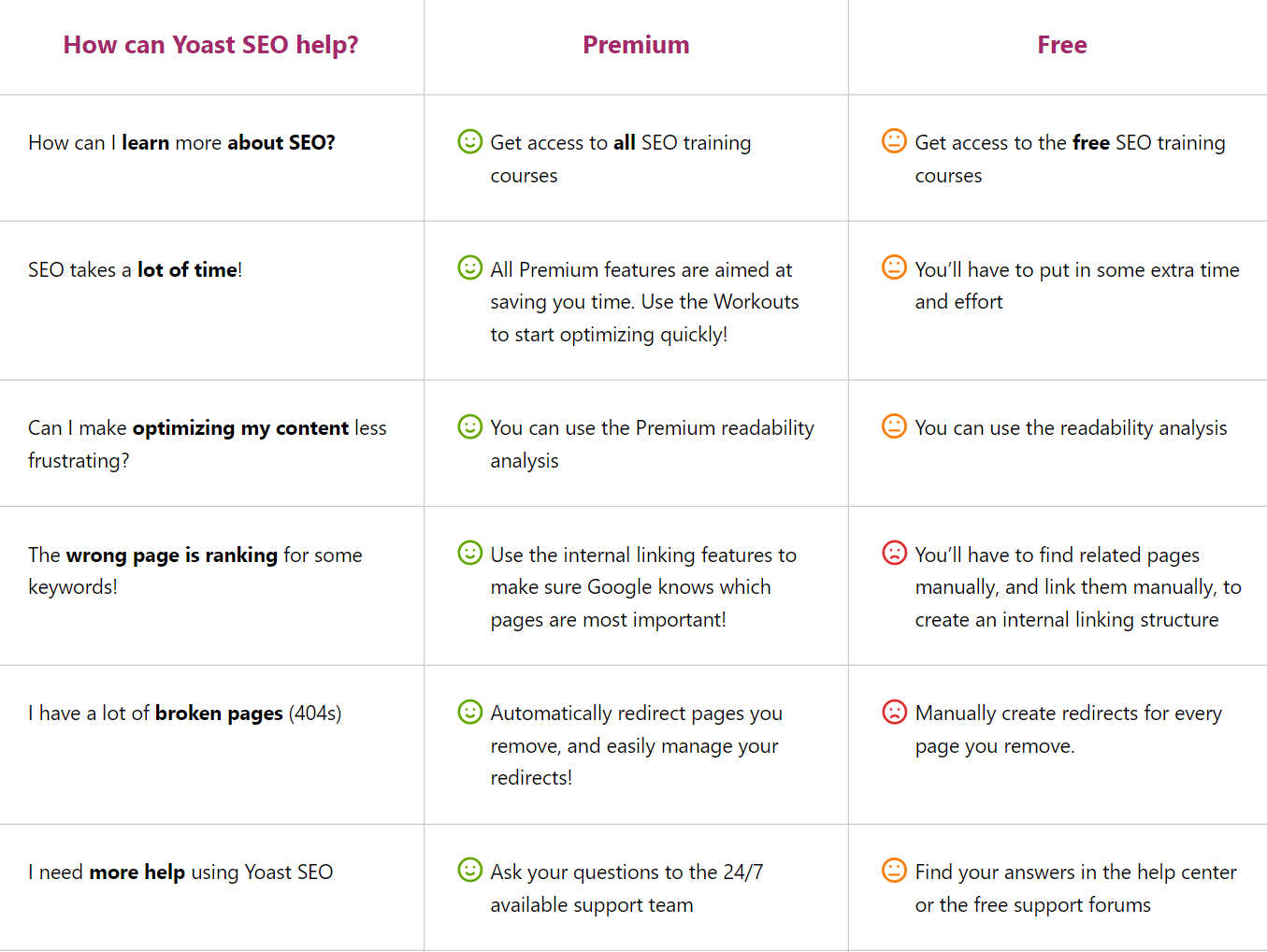 For the premium category of Yoast SEO, you'll have an ad-free experience along with getting an internal linking facility. It further offers paid adds-on for Local and News SEO. Supporting multiple locations, Yoast SEO lists your videos on Google Videos and also provides the support of automated redirection of your broken pages.
From Redirect Manager to multiple keyword-analysis, there's a list of advantages that you can get from the premium version of Yoast SEO. To get the complete list of features, visit the official page.
Keyword Analysis
Rank Math:
Rank Math offers a detailed keyword assessment while allowing the analysis of up to 5 keywords for free. It further includes content readability, on-page SEO and so on. The favourable score is highlighted in green which remains above the score of 80, ranging from 1-100.
Yoast SEO
Yoast SEO offers a single keyword analysis in its free version. To analyse more keywords you are required to get the premium version which would enable you to analyse the multiple keywords.
The keyword report presentation is very much like Rank Math where you'll get the colour representation of keywords for you to compare the pick the best of all. Along with this, you'll get a content analysis and readability score.
Pricing
Rank Math: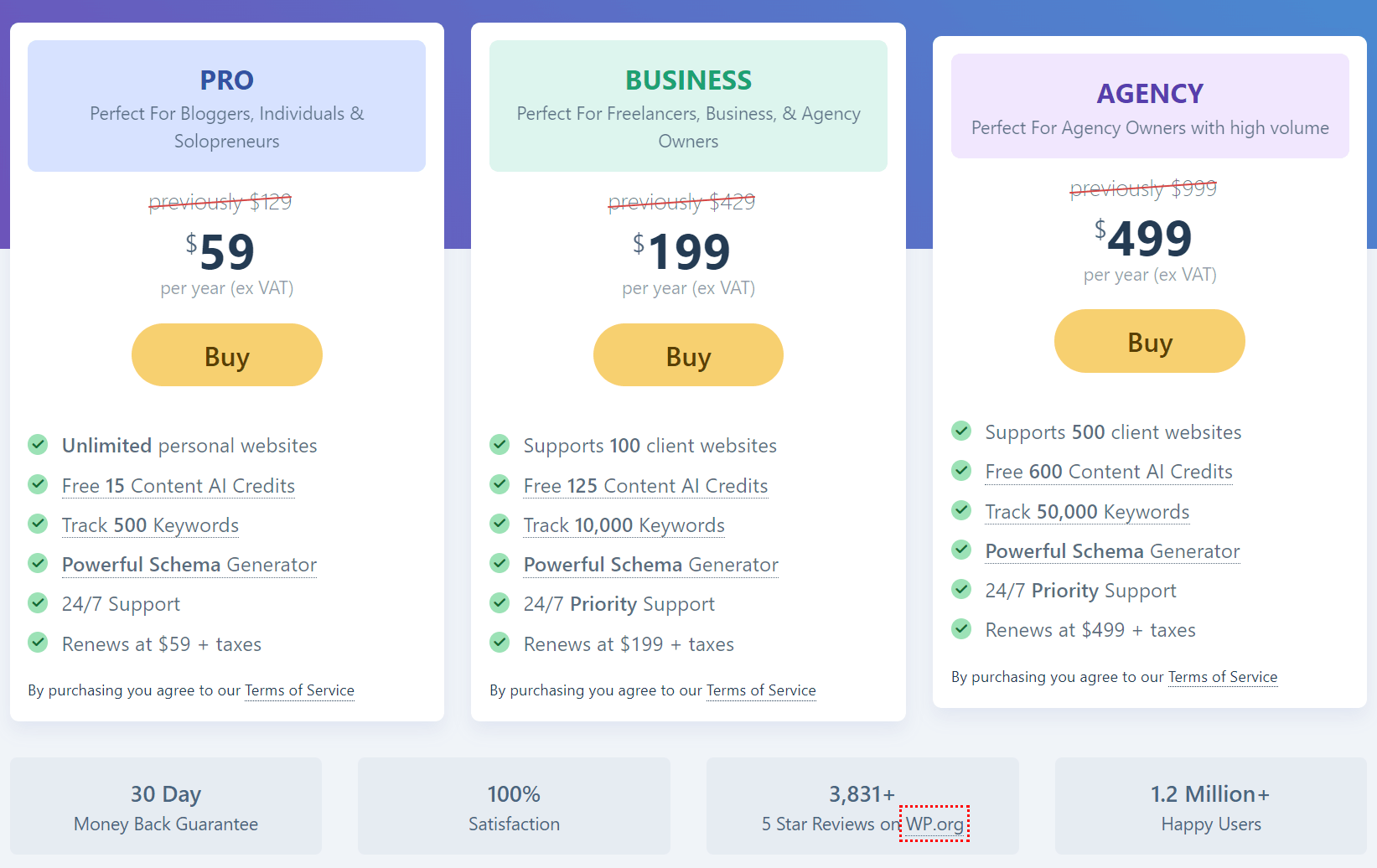 Rank Math offers three annual payment plans of $59 (Pro), $199 (Business) and $499 (Agency) in its catalogue. In Pro, you get the facility of tracking 500 keywords, unlimited personal websites, a powerful schema generator, 24/7 support and so forth.
In the Business plan, the benefits are further extended where it supports 100 client websites while tracking 10,000 keywords, a powerful scheme generator and 24/7 support all year long.In the Agency plan, you are given the support of 500 client websites where you can track 50,000 keywords along with having a powerful schema generator and so forth.
Yoast SEO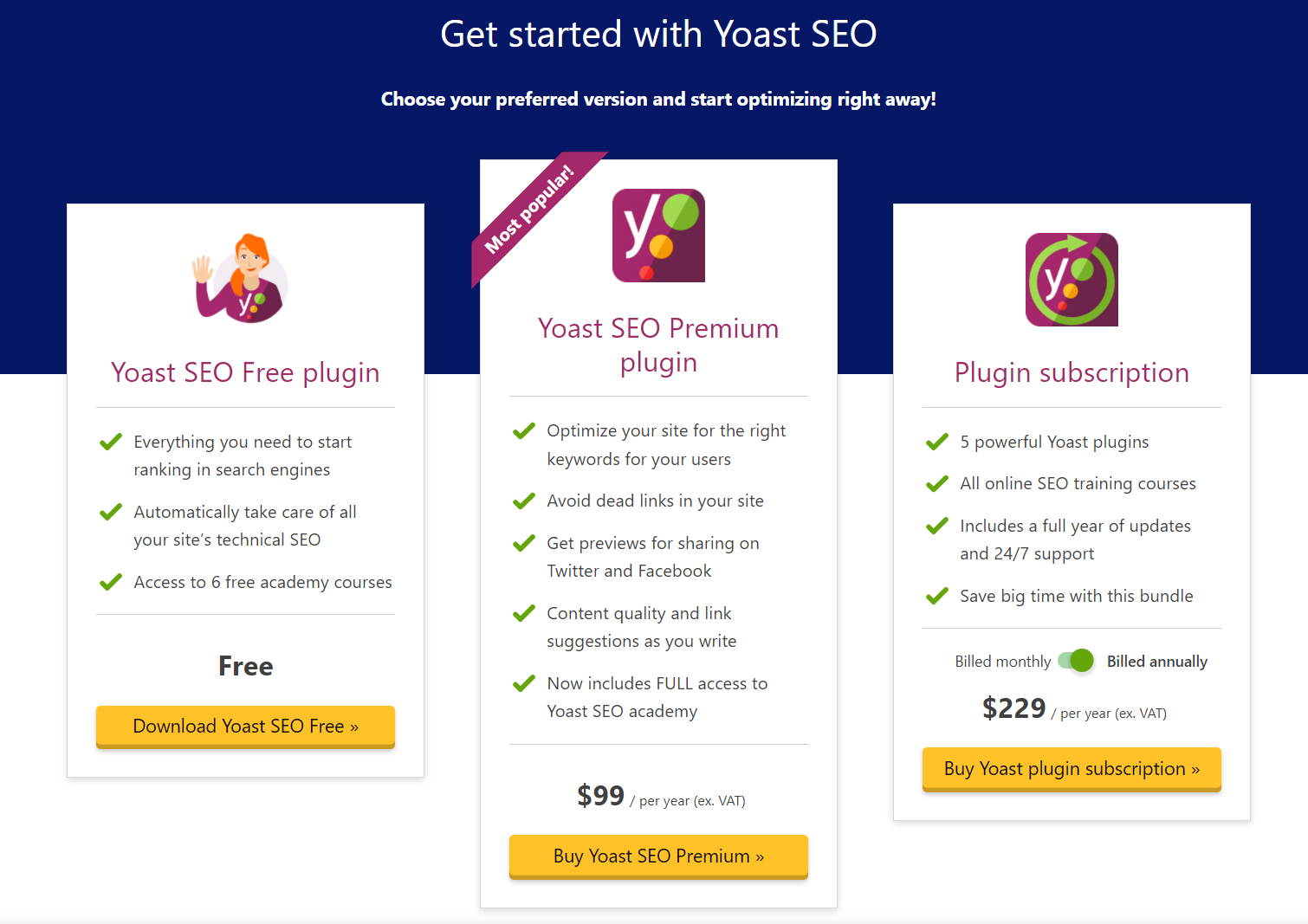 A pro-version is available at the price of $99 per year where you can get features like optimising your website for the right keywords, getting previews for sharing it on Facebook and Twitter, avoiding dead links in your website and so on.
Also, if you are looking for a plugin subscription then you can have it for $229 per year where you'll be receiving the benefits of 5 Yoast plugins and All online
SEO
training along with updates and support all year long.
Conclusion
Known for their optimal performance in the field of SEO, both Rank Math and Yoast SEO are serving SEO objectives quite effectively. Only if you'll have a deep dive into your website's requirements, you'd know the exact automation plugin that your website requires.
Being the latest addition in the trail of plugins, Rank Math brings in many free features that you'd otherwise find paid in Yoast SEO. The Rank Math's free features include – Multiple Keyword Analysis, 404 error Manager, Redirect Manager, Internal Link Suggestion, Local and Image SEO and so on.
Also, based on the seniority and number of users, Yoast SEO is still gaining the lead and remains a popular pick among the users while enjoying the place and status of a well-established brand that is ruling the SEO plugins for quite a long time.
All in all, both are pretty decent plugins so far their performance and features are concerned but if you are looking for a free plugin that is feature-rich along with offering some of the unique features like writing SEO optimised content using AI along with integrations to GA and search console then certainly Rank Math is the one you need to pick.