Hold the Bull from its Horns
It is true that online presence is very crucial for every business but it is also true that the presence can either ruin or make the reputation of a company. Of course, in this digital era, you cannot afford to remain away from an online presence. But what you can do is you can ensure that your website leaves a good impression on your audience and visitors. This can be done if you have a superb web design for your site. So, don't worry if you lack designing skills, just hire Webdesign Melbourne experts and witness the magic.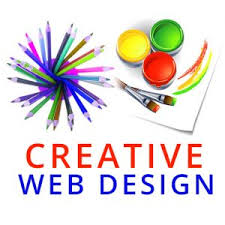 Once you have designing experts who have rich experience and knowledge in web designing, you are definitely going to make a mark on the hearts of visitors. Whether you believe it or not, the looks, convenience, arrangements and everything related to your site influence the growth of your company. For example, if your products are good and getting a positive response but your site is not at all good, you can see a fall in your sales. It is because most of the buyers today prefer to attain information or buy a product through online platforms. In such an instance, if they find your website unorganized, dull and lacking information, they would certainly draw a negative view about your business.
Actually today, the competition is not limited to products or services, it is beyond. Suppose you are a customer and you are walking through different websites to get some information. You entered into a website and therein you spent twenty minutes in searching your desired info. Even after this much time, you got no information because the pages were scattered, everything was unorganized, the layout was complex and the site was absolutely worthless. After this, you are not going to visit the same site ever. Of course, the website had all the information available but the issue was that it is not designed in an effective manner.
So, if you want that your website does not leave your customers with such a feeling or negative thought, you must work on your web design. Allow the professional designers to cater your website a professional, efficient, effective and beautiful web design. This way, your website can fetch you more sales, good responses and a glorious visitor statistic graph.
In a nutshell, when you are spending so much on your products and services then why not spend a little on your website too? Go ahead and grab the assistance of Webdesign Melbourne experts.