Don't Underestimate Your Design
The world is brimming with competition and amidst it; it is not at all easy to grab the best outcomes for your company. Of course, no business can avoid the existence of websites. In this digitalized era, websites are playing a great role in fetching great outcomes. If you are dedicated to your products and services but not about your website, you might have to face shallow response of the audience. The bottom line is that before approaching your products or services, people will visit your website. So, why not just make your website outstanding? If you don't possess good skills, don't hesitate to hire Webdesign Blacktown agency for your website.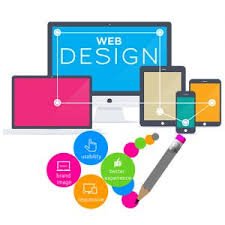 If you think how your website would design is going to bring you an extra edge then you must not forget that people are after convenience today. For example, suppose you have a gorgeous website with so many products on it and a lot of information splashed on your site for the visitors. Now, what is the point if your audience fails to access it? Suppose a visitor visits your website in search of a specific product. He enters the realm of the site and as soon as he begins to explore, he finds himself stuck. Everything is topsy-turvy, pages are unorganised and the information is scattered therein. In such a situation, the visitor leaves your website with a frown face that too without even reading about the product. Now, don't you think you just lost a precious buyer? This way, the number can get double, triple and so on. So, don't underestimate the value of your web design.
Suppose you get your website designed by an expert team of web designers, you would definitely reap good outcomes. Maybe your unawareness doesn't allow you to see that spark but your sales surely will. For example, if there are two companies with their respective websites and a visitor walks through their sites. The visitor doesn't like the first website and when he explored your site, he found it really helpful. He got the information right there in the expected area. The pages were arranged in a very handy manner. The products were given in proper sequence and almost everything from chic to ease was there. Don't you think such an experience just grabbed you a buyer and his trust? Don't forget that he is going to spread a good word about your site as soon as he steps out. This way the chain gets longer.
Actually, the point is that expert designers make sure to endow a website with a creative, credible and convenient interface. They know what is needed and what should be kept away. A designer examines the business type and then blends the strategies so as to come up with a fantastic web design.
Thus, if you won't believe in the strength of a web design, give a chance to an agency like Webdesign Blacktown and see the tables getting changed for your business.